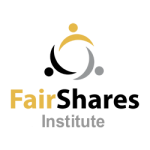 On 25th January 2017, the Research and Innovation Office of Sheffield Hallam University approved seed funding for a FairShares Institute for Cooperative Social Entrepreneurship at Sheffield Business School. The steering group has met and has made its first staff appointment (David Wren).  The project will have 9 months from 1st March 2017 to prepare a business case for a new Institute at Sheffield Business School to host a range of FairShares-related activities including:
The FairShares Labs project for Social and Blue Innovation (Eramus+ Project)
Consultancy and contract research services to incubate and support new FairShares IP and enterprises
A university home for FairShares Association Ltd
Research bids to advance knowledge of FairShares enterprise development and FairShares IP
An strategy to embed FairShares IP in professional development and business degree programmes
The FairShares Institute at Sheffield Business School will be hosting a networking event on June 28th. Piloting activities for the FairShares Institute, part of Sheffield Business School, will be launched. This will be done in conjunction with the European FairSharesLabs for Social and Blue Innovation which is a 3 year transnational Erasmus+ project, looking to develop FairShares enterprises in the UK, Hungary, Germany, Netherlands and Croatia. During 2018, six FairSharesLabs will be piloted to test them as incubators for FairShares enterprises.
The event will be hosted by Dr Rory Ridley-Duff and will facilitate networking by members of the FairSharesLabs, the FairShares Association and the steering group of the FairShares Institute as well as like-minded academics, social entrepreneurs and enterprise developers interested in the field of cooperative social enterprise development. It will include an update on the latest advances on the application of the FairShares Model in research, teaching and enterprise development. The event will be of particular relevance to anyone interested in the FairShares model and its application. If you would like to come please book here.
Date: Wednesday 28th June 2017, 12:30pm – 5pm
Location: Aspect Court, Pond Hill, Sheffield, S1 2BG, UK
Cost:
£40 – Universities, Local Authorities, Corporate (>250 staff)

£20 – SMEs, Social enterprises, Self-funded individuals, Students, SHU Alumni
Schedule of events:
12:30 – 14:00 – Networking lunch (provided)
14:00 – 15:15 – Speakers
15:15 – 15:30 – Break
15:30 – 17:00 – Participatory activity
Further information about the FairShares Institute will be posted to this page in June 2017.