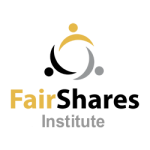 On 25th January 2017, the Research and Innovation Office of Sheffield Hallam University approved seed funding for a FairShares Institute for Cooperative Social Entrepreneurship at Sheffield Business School. The steering group has met and has made its first staff appointment (Dr David Wren).  The project will have 9 months from 1st March 2017 to prepare a business case for a new Institute at Sheffield Business School to host a range of FairShares-related activities including:
The FairShares Labs project for Social and Blue Innovation (Eramus+ Project)
Consultancy and contract research services to incubate and support new FairShares IP and enterprises
A university home for FairShares Association Ltd
Research bids to advance knowledge of FairShares enterprise development and FairShares IP
An strategy to embed FairShares IP in professional development and business degree programmes
International Fairshares School: Applying the Fairshares Model to Social Enterprise Development
A three day course is due to be run at Sheffield Hallam University in November 2017. This will be a non-credit bearing course on the application of the FairShares Model to co-operative social entrepreneurship, education and research.
The course is aimed at:
co-operative and social entrepreneurs who want to develop solidarity (multi- stakeholder) enterprises
enterprise development specialists in universities and local authorities
social enterprise educators and researchers
economic regeneration specialists working in regional and international development
In short, the course will benefit anyone who wants to develop their support systems for (and research programmes on) co-operative social entrepreneurship. The tutors for this course are Dr Rory Ridley-Duff, Reader in Co-operative Social Enterprise at Sheffield Business School, Dr David Wren, Research Fellow in the FairShares Institute at Sheffield Business School and Cliff Southcombe, MD of Social Enterprise International Ltd. Together they have nearly 50 years combined experience of co-operative social enterprise education, research and development.
You can register your interest in attending this event by clicking here.