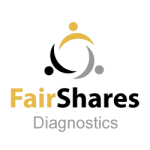 The FairShares Association's workforce participation auditing and diagnostic tools were strongly influenced by the following academic paper.
Ridley-Duff, R. J. and Ponton, A. (2013) "Workforce Participation: developing a theoretical framework for longitudinal research", Journal of Co-operative Studies, 46(3), pp. 3-23, http://shura.shu.ac.uk/7442/
This survey presents ten open questions to gather information on desired workforce participation practices.  It is usually taken before a more searching advanced participation diagnostics survey that pinpoints the priorities of workforce members regarding the participation they desire in each aspect of organisation development.
---
Click here for: Initial Participation Audit
---
For help interpreting the results, see the documentation on the FairShares Wiki.
You can use the Advanced Participation Diagnostics to contribute to a multi-stakeholder analysis of participation in your chosen enterprise(s) and help complete a FairShares Canvass.
Return to Diagnostics.