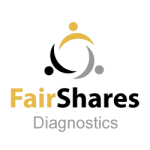 The FairShares Association's social enterprise survey was developed from Table 4 of the following academic paper.
Ridley-Duff, R. J. and Southcombe, C. (2012) "The Social Enterprise Mark: a critical review of its conceptual dimensions", Social Enterprise Journal, 8(3): 176-200, http://shura.shu.ac.uk/5571/
This survey presents 18 statements derived from a composite list of social enterprise characteristics in five different theories of social enterprise.  You can explore your attitude (and find out about others' attitudes) to each characteristic.  This is often a precursor to using the advanced management diagnostics to find out how deeply your stakeholders think these characteristics are embedded in your social enterprise.
---
V3.x – Try out our NEW Assessing Social Enterprise Values Survey (Beta)
---
V2.x – for Learning and Teaching
Do the survey or let me see the results.
V2.x – Version for Consultants and Researchers
Do the survey or let me see the results.
For help interpreting the results, see the documentation on the FairShares Wiki.
This spreadsheet will help you make sense of your results (enter the final collated survey results into the grey boxes on this spreadsheet):
v2.0-SocialEnterpriseSurveyResultsCalculator
If you are a registered supporter, you can use Advanced Management Diagnostics to find out how prevalent these values are in a selected organisation.
Return to Diagnostics.