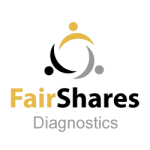 The FairShares Association's social enterprise survey was developed from Table 4 of the following academic paper.
Ridley-Duff, R. J. and Southcombe, C. (2012) "The Social Enterprise Mark: a critical review of its conceptual dimensions", Social Enterprise Journal, 8(3): 176-200, http://shura.shu.ac.uk/5571/
This survey presents 18 statements derived from a composite list of social enterprise characteristics in five different theories of social enterprise.  You can explore your attitude (and find out about others' attitudes) to each characteristic.  This is often a precursor to using the advanced management diagnostics to find out how deeply your stakeholders think these characteristics are embedded in your social enterprise.
---
Click here for: Assessing Social Enterprise Values Survey
---
For help interpreting the results, see the documentation on the FairShares Wiki.
You can use Advanced Management Diagnostics to find out how prevalent these values are in a selected organisation.
Return to Diagnostics.