In 2016, six partner organisations (VSBI, Social Enterprise International, ECOSynergy, Elephant, SLAP and KophHandUndFuss) bid successfully for an EU grant to set up FairShares Labs. Each lab will develop a process for incubating FairShares ideas (using a planner) and providing education (using a FairShares e-Learning and Exchange tool).  In 2017, ECOSynergy was replaced by Zöld-Aktív Social Cooperative, and started working with the other five partners on pilot projects that will run throughout 2018. The results of the pilots will be presented at a conference in early 2019.
Read about the FairShares Labs in:
Idea workshops, incubation workshops and planning workshops will be combined with coaching support to help groups prepare a FairShares Canvass that outlines their FairShares Plan.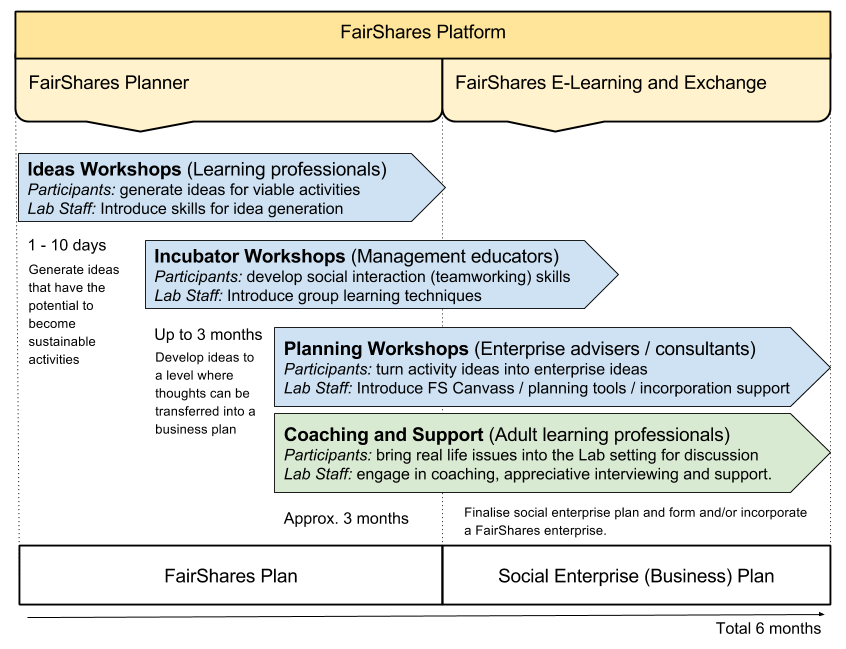 The labs bring together three elements of the FairShares Model:
…with learning techniques and ICT technologies that will help professionals run a Living Lab: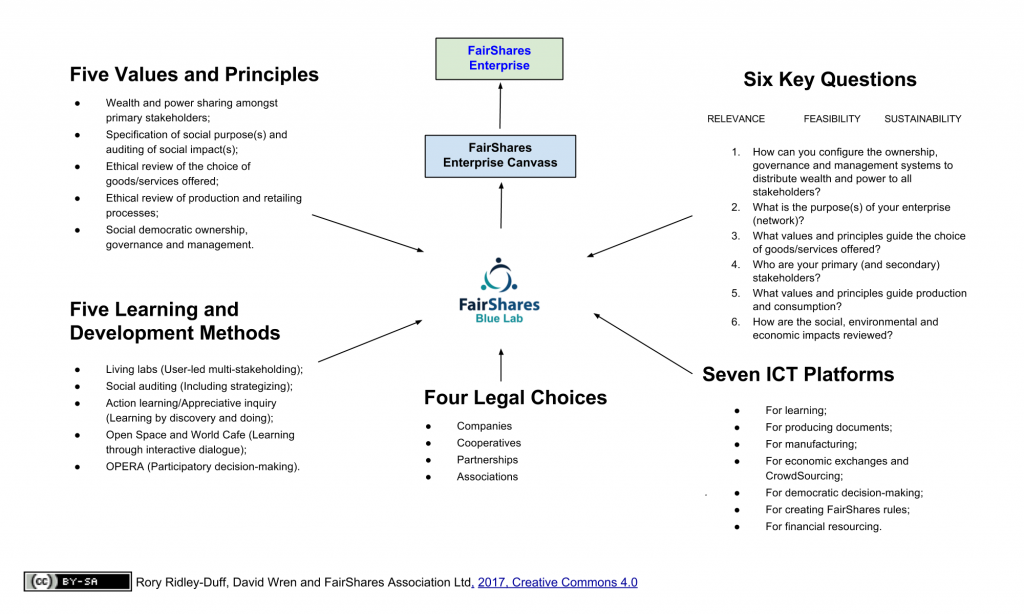 As participants develop their work within a FairShares Lab, they will answer questions about their FairShares enterprise. The FairShares Canvass helps participants understand the relevance, feasibility and sustainability of their ideas and turn them into social enterprise (business) plans.